Success through cooperation:
MDS Business Cases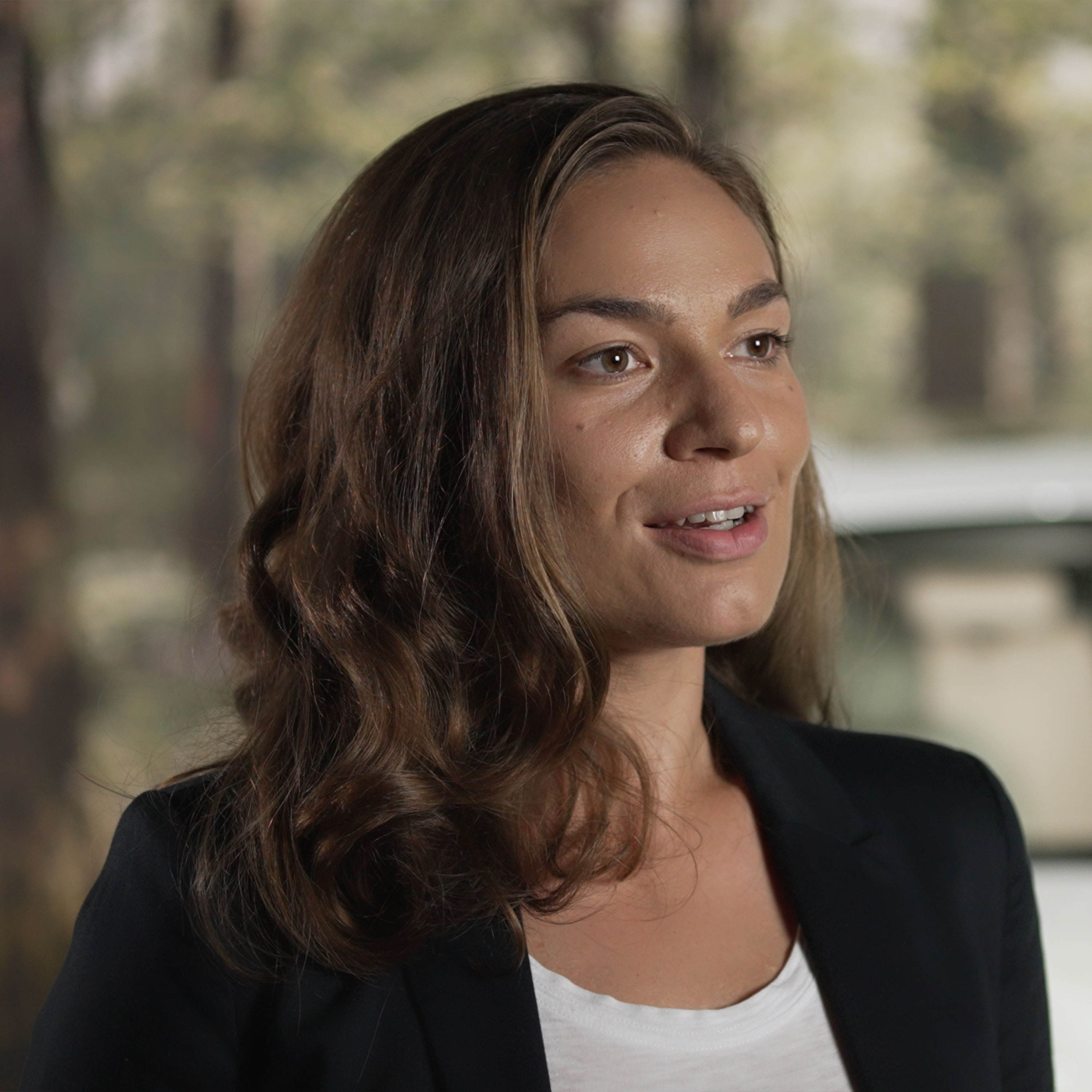 "The Mobility Data Space is intended to nurture innovative and forward-looking applications. Together with other actors in the community, we want to make mobility more innovative, more user-friendly and more environmentally friendly."
"The unique selling point of the Mobility Data Space is that it is a fair data marketplace for all players in the mobility domain."
"The Mobility Data Space offers a unique and first-of-its-kind opportunity to bring together data from multiple sources and vendors on one platform and then use it in different areas from where it originated."
BMW
Local Hazard Information
We need your consent in order to display additional content embedded from YouTube.

Give us your permission by an additional click and we will gladly provide this content. We would also like to point out that we cannot rule out the possibility that the data collected may be transferred to countries outside the European Union, in particular to the USA. There is no adequacy decision by the European Commission for the USA. We have concluded so-called standard contractual clauses with Google LLC/LinkedIn Corporation/ Twitter Inc. Further information hereto can be found in our Privacy policy under "Cookies".
In agreement with customers, BMW vehicles can independently detect dangerous situations such as heavy rain or black ice with the help of a large number of sensors and transmit this information to the BMW backend.
The more vehicles reporting potentially dangerous situations, the more accurately the situation can be assessed. This service makes a significant contribution to road safety. Additional data offered via the Mobility Data Space can be used to achieve even better data coverage, provide more targeted warnings to endusers, and thus increase overall road safety.
CARUSO
Sustainable use of electric drives for PHEV vehicles
We need your consent in order to display additional content embedded from YouTube.

Give us your permission by an additional click and we will gladly provide this content. We would also like to point out that we cannot rule out the possibility that the data collected may be transferred to countries outside the European Union, in particular to the USA. There is no adequacy decision by the European Commission for the USA. We have concluded so-called standard contractual clauses with Google LLC/LinkedIn Corporation/ Twitter Inc. Further information hereto can be found in our Privacy policy under "Cookies".
The mobility platform operator CARUSO uses telematics data from company vehicles with plug-in hybrids (PHEVs) to evaluate the respective degree of use of the e-drive.
This allows drivers and fleet managers to gain insights into how sustainable the actual use of plug-in hybrids is – across manufacturers and brands. Companies can use the data – which is transmitted via the Mobility Data Space – as the basis for measures to reduce their fleet's emissions and fuel costs.
Deutsche Bahn
Connected mobility during major disruptions (multimodal major disruption information)
Travellers in public transport have so far not been adequately informed about major disruptions in travel operations via public broadcasting. Therefore, potential effects on the travel chain across different forms of mobility often remain unrecognised, which also makes it more difficult to switch to alternative modes of transport.
Deutsche Bahn provides information on predefined, processed major disruption events of public transport via the Mobility Data Space, which can be disseminated by public broadcasting. This leads to a significant improvement in the user-friendliness and plannability of the various travel options in public transport. In addition, there is potential for passenger information service providers to raise multimodal awareness among passengers before, during and after major disruption events.
We need your consent in order to display additional content embedded from YouTube.

Give us your permission by an additional click and we will gladly provide this content. We would also like to point out that we cannot rule out the possibility that the data collected may be transferred to countries outside the European Union, in particular to the USA. There is no adequacy decision by the European Commission for the USA. We have concluded so-called standard contractual clauses with Google LLC/LinkedIn Corporation/ Twitter Inc. Further information hereto can be found in our Privacy policy under "Cookies".
FIWARE's Smart Parking solution enables direct navigation to the nearest free parking space near the destination and offers a direct link to local retailers, who in return can pay the parking costs.
In addition to a significant reduction of parking search traffic, the local retail trade in the vicinity of the selected parking space is also strengthened by intelligent networking. The Mobility Data Space enables the secure transmission of data and offers the opportunity to scale the solution through the uncomplicated inclusion of additional data from several providers.


More projects


Smart MaaS
The predominant individual transport is increasingly being supplemented by multimodal forms of transport. To be perceived as an attractive alternative, mobility as a service must be reliable and plannable. FIWARE contributes to providing digital twins for the multimodal transport services of Kiel's transport stations. This makes the services digitally available and thus enables the simple planning of mobility chains. By connecting to the Mobility Data Space, additional data can be incorporated into FIWARE's services. At the same time, the MDS enables other mobility providers to access the information of the mobility stations.
FREE NOW
Travel mode recommendation in accordance with weather conditions
The multimodal mobility platform FREE NOW uses weather data from the German Meteorological Service (DWD) and thus supports app users with real-time data and notifications in choosing the appropriate means of transportation:
eScooters and eMopeds, for example, are more suitable for sunny weather, while cabs and rental cars are preferable in rainy weather. The real-time weather data obtained by FREE NOW via the Mobility Data Space thus provides users with specific and practical recommendations for their journey from A to B.
highQ
AI-based optimisation
of current mobility offers
We need your consent in order to display additional content embedded from YouTube.

Give us your permission by an additional click and we will gladly provide this content. We would also like to point out that we cannot rule out the possibility that the data collected may be transferred to countries outside the European Union, in particular to the USA. There is no adequacy decision by the European Commission for the USA. We have concluded so-called standard contractual clauses with Google LLC/LinkedIn Corporation/ Twitter Inc. Further information hereto can be found in our Privacy policy under "Cookies".
The goal of the highQ MobilitySuite app is to promote sustainable, cross-provider, and multimodal transportation options for people and goods. Through an integrated incentive system, the application motivates users to sustainably change their own mobility behavior.
The highQ MobilitySuite obtains weather data from the Mobility Data Space. This data is linked with data on mobility services and infrastructures. In this way, users get a comprehensive overview of the most favourable mobility options in each case – and additionally benefit from various types of rewards if they choose the sustainable option.
Mercedes-Benz
"P
arking Monitoring" and "Slippery Road"
We need your consent in order to display additional content embedded from YouTube.

Give us your permission by an additional click and we will gladly provide this content. We would also like to point out that we cannot rule out the possibility that the data collected may be transferred to countries outside the European Union, in particular to the USA. There is no adequacy decision by the European Commission for the USA. We have concluded so-called standard contractual clauses with Google LLC/LinkedIn Corporation/ Twitter Inc. Further information hereto can be found in our Privacy policy under "Cookies".
Real-time Parking Events for optimised parking space search and planning (Parking Monitoring)
With the Parking Monitoring interface, Mercedes-Benz provides anonymised parking events of connected Mercedes-Benz vehicles based on their Park-In and Park-Out movements.
Members in the Mobility Data Space thus receive anonymised parking data such as GPS position, time and vehicle size. The anonymised, voluntarily provided parking data of connected Mercedes-Benz vehicles enables, for example, the notification of free parking lots for end customers searching for a parking space. In addition, the parking data also offer potential applications for municipalities and cities for parking space planning. In this way, the secure data transfer realised by the Mobility Data Space contributes to an increase in user-friendliness in mobility.
The connected car as mobile weather station - Using vehicle data for higher road safety in winter road maintenance (Slippery Road)
Public authorities, traffic control centres and road maintenance depots (e.g. the Zollernalbkreis district) are increasingly relying on digital solutions to control the deployment of winter road maintenance services and make roads safer. For this purpose, Mercedes-Benz uses the intelligence of the vehicle fleet as mobile micro weather stations.

Mercedes-Benz vans and passenger cars that are equipped with Car-to-X technology and whose owners have activated Live Traffic Service and agreed to the sharing of data provide the necessary data for this purpose. If the ESP® or ABS sensors of these vehicles detect slippery road conditions, this information, along with position data, is sent to the Mercedes-Benz Cloud in real time via the mobile network. This anonymised and validated information is made available in real time on the Mercedes-Benz dashboard and via Mercedes-Benz OneAPI.

In future, this will enable the deployment of winter services in a more target-oriented manner, to optimise the use of road salt and to make mobility safer in the long term. In addition to Mercedes-Benz vehicle data, the Mobility Data Space enables the secure integration of non-vehicle data, such as weather maps from the Deutsche Wetterdienst (DWD), in order to provide road maintenance depots with an even more holistic picture of road conditions and thus increase road safety.


More Use Cases

Mercedes-Benz vehicle data for improved road safety for all road users - Mercedes-Benz Car-to-X Hazard Warnings provide hazard warnings in real time (Local Hazard Information)
Mercedes-Benz has been using mobile networking technologies as standard since 2013 to transmit hazard warnings from vehicle to vehicle ("Car-to-Car"). Mercedes-Benz vans and passenger cars that are equipped with Car-to-X technology and whose owners have activated Live Traffic Service and agreed to the sharing of data detect a variety of different hazardous situations, such as heavy rain, the end of tailbacks, broken-down vehicles or heavy braking. Many of these hazards can be detected automatically by Mercedes-Benz passenger cars and vans without any driver activity due to the seamless integration of the Car-to-X system into the vehicle systems. For hazards that are not or not yet automatically detectable, an efficient manual reporting option has been created. Animals on the road or wrong-way drivers can be reported to the Mercedes Cloud at the touch of a button. With the Local Hazard Information interface, Mercedes-Benz offers aggregated data on validated and local hazard information from Mercedes-Benz vehicles. Other members in the Mobility Data Space can access this sensor-based, anonymised data, which is made available with customer consent, in order to offer services with the aim of making mobility safer in the long term. Mercedes-Benz is taking a further step to increase road safety based on data.

Information on the actual state of battery charge and remaining range of electric vehicles (Electric Vehicle Status)
With the Electric Vehicle Status interface, Mercedes-Benz provides data on the actual state of battery charge and the remaining range of a specific electric vehicle. Based on this data, which is made accessible via the Mobility Data Space, a prediction of the next charging stop is possible. By integrating this data into their application, members in the Mobility Data Space can proactively contact drivers of electric vehicles to plan the next stop at a charging station. This data is also relevant for the provision of smart charging services. This offer potentials for increasing user-friendliness in the context of electric mobility. Moreover, efficient solutions for managing traffic and charging infrastructure and an optimisation of travel planning can be realised.

Information on fuel level and remaining range of vehicles (Fuel Status)
With the Fuel Status interface, Mercedes-Benz offers data on the actual fuel level and the remaining range of Mercedes-Benz vehicles. Based on this data, members in the Mobility Data Space can develop individual service applications – e.g. a smartphone-based recommendation of filling stations or individual discount campaigns for fuel and filling station shop offers. Again, based on this data, which can be accessed via the Mobility Data Space, mobility solutions can be realised that aim to increase user-friendliness, efficient traffic management and an optimisation of travel planning.
PTV
Improved traffic forecasting through machine learning
PTV Group uses data on the temporal course of traffic volumes and speeds from measuring locations in the highway network and automatically refines these into typical daily courses using machine learning methods.
As a result, situation-dependent short-term forecasts of traffic conditions can be continuously generated and adapted to changes quickly. This data is a valuable basis for the creation of traffic forecasts. Authorities, providers of traffic management systems and mobility providers benefit from the – in contrast to static data - better quality and higher topicality of the information. PTV Group offers the refined data via the Mobility Data Space and thus helps to stimulate the development of new use cases in the field of mobility, traffic management and traffic logistics or to complement existing use cases.
[ui!] Urban Mobility Innovations
Information on the occupancy of parking spaces (OptiPark)
We need your consent in order to display additional content embedded from YouTube.

Give us your permission by an additional click and we will gladly provide this content. We would also like to point out that we cannot rule out the possibility that the data collected may be transferred to countries outside the European Union, in particular to the USA. There is no adequacy decision by the European Commission for the USA. We have concluded so-called standard contractual clauses with Google LLC/LinkedIn Corporation/ Twitter Inc. Further information hereto can be found in our Privacy policy under "Cookies".
For municipalities that want to reduce parking search traffic and achieve a more balanced use of existing parking spaces, the OptiPark solution from Urban Mobility Innovations provides real-time and forecast data on the occupancy of parking areas.
This can be used to provide optimal information to drivers who want to get off or transfer at P+R parking locations or in touristic areas. With the help of the Mobility Data Space, other data sources, such as sensor information from vehicles, can be used for the OptiPark solution, alongside existing parking sensors such as barriers or cameras, in order to achieve more accurate real-time and more precise forecast data.
Volkswagen
Local Hazard Information
We need your consent in order to display additional content embedded from YouTube.

Give us your permission by an additional click and we will gladly provide this content. We would also like to point out that we cannot rule out the possibility that the data collected may be transferred to countries outside the European Union, in particular to the USA. There is no adequacy decision by the European Commission for the USA. We have concluded so-called standard contractual clauses with Google LLC/LinkedIn Corporation/ Twitter Inc. Further information hereto can be found in our Privacy policy under "Cookies".
Hazardous traffic situations such as road damage, weather changes, accidents and other unforeseen events are difficult to predict and usually occur very unexpectedly.
The Volkswagen Group provides access to vehicle sensor data from its fleet on the Mobility Data Space. This data can be used by other members to warn following road users of dangers at an early stage. This allows drivers to make timely and proactive driving decisions, which significantly improves overall road safety.